Wristbands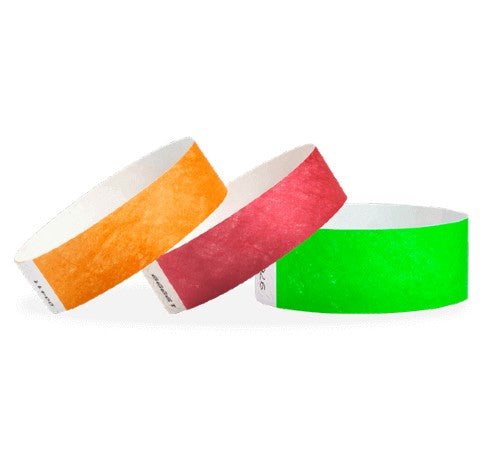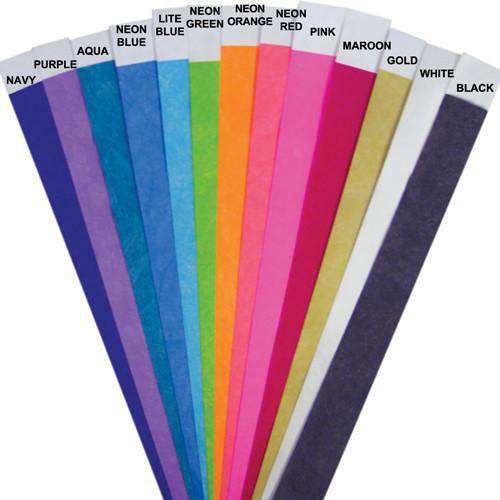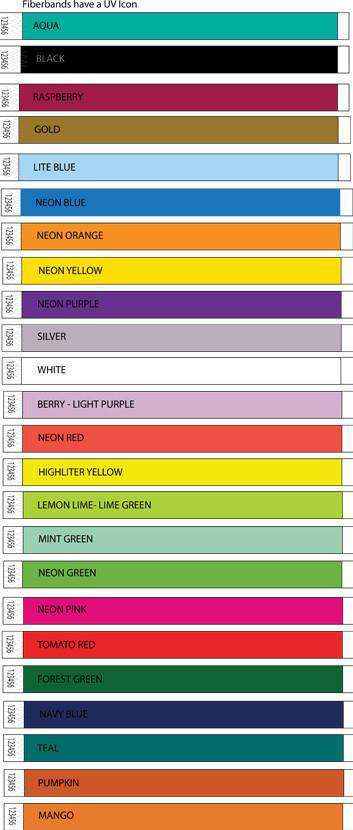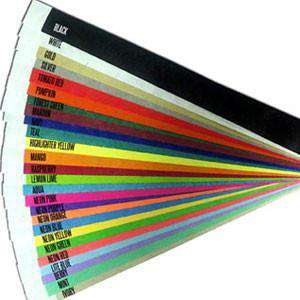 3/4" Solid Colors Tyvek Wristbands are 3/4" wide x 10" long and are printed in 1 color (black ink). Printed Wristbands ship within 1-2 days. Tyvek Wristbands are great for Special Events, Concerts, Admission, Festivals, and Sporting Events. They are waterproof & tear-resistant. Event Wristbands are available in Neon Green, Neon Yellow, Neon Red, Neon Orange, Neon Blue, Tomato Red, Neon Pink, Neon Purple, White Black, and Gold Silver. Paper Wristbands are prenumbered with consecutive numbering. Unimprinted wristbands are also available. The adjustable wristband comes in one size that fits all. You must order at least 500 of each color for this product. We carry a complete line of printed and blank wristbands. Colors displayed online may vary from the actual product. The $20 setup is waived when you submit your order through our company website. FREE SHIPPING. If You Are Looking to Print your logo or text, Please email us the logo or text And, We will send you a digital proof to approve.
We carry a complete line of blank and printed wristbands.
Product Features
Dimensions: 3/4" wide x 10" long

Imprint area: 6"

Average Turnaround: 1-2 Days

Water Resistant

Tear Proof

Non-transferable

Lightweight

One size fits all and fully adjustable

The patented die-cut design quickly identifies tampering
The colors on the screen may not match the actual product.
Ordering & Artwork Setup Guide
Step 1. Choose Product
If you can not find the product you are looking for submit a custom quote here
Step 2. Select Product Options
Size
Color
Turnaround Time
Coating
Etc.
Step 3. Add Product to Shopping Cart
You will see an instant price for all listed products
Click the Add To Cart Button
Step 4. Review Shopping Cart
Name Your Job
Select Shipping Method
Add Any Special Instructions
Once Satisfied Click The Checkout Button or Continue Shopping
Step 5. Payment Page
Select Billing Address
Select Payment Method
Review and Accept Terms/Conditions
Click Complete Button
Step 6. Upload Files

Upload Now
Upload Later
My Designer Will Upload
Files Are At A 3rd Party Download Source (i.e. ftp, dropbox, sendspace)
* Click a price and the quantity in the calculator will update to match what you selected.